Here you can review some statistics about our Education Center
[/vc_column_text][/vc_column_inner][/vc_row_inner]
RECENT POSTS
Cannabis Expo Amsterdam 2022 – alles nur Fake?
Viele Unternehmen der Cannabisbranche reisen in der kommenden Woche nach Amsterdam um dort an der Cannabis Expo Amsterdam 2022 teilzunehmen. Auch die Cannabis Akademie wollte mit 6 Personen teilnehmen. Zimmer sind gebucht alle Vorbereitungen getroffen. Doch jetzt verdichten sich die Hinweise, dass die Veranstalter sich mit den Einahmen abgesetzt haben und die Cannabis Expo 2022 […]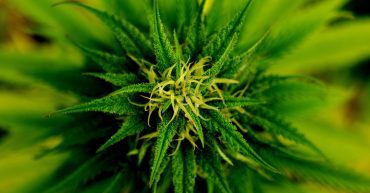 Es geht voran! – Wie sieht es aktuell mit der Cannabis Legalisierung aus?
Eckdaten + Arbeitsblatt Rahmenbedingungen zur Legalisierung von Cannabis +Pressekonferenz Karl Lauterbach + Besprechung von der Pressekonferenz Wegge und Heidenblut + Reaktion von DHV Top Thema No.1 seit mehreren Wochen, gar Monaten ist die Legalisierung und die Kontrollierte Abgabe von Cannabis zu Genusszwecken. Deutschland öffnet die Tore für das Wunderkraut! Schon seit 2017 ist Cannabis offiziell [...]
STAY TUNED

WITH US

Subscribe now and receive weekly newsletter with educational materials, new courses, interesting posts, popular books and much more!
GET THE COACHING TRAINING
BYADAM JONES
FOR FREE
It's limited seating! Hurry up
Sign up now
[contact-form-7 404 "Nicht gefunden"]

Vous devez profiter de la vie. Toujours être entouré par des gens que vous aimez, les personnes qui ont une conversation agréable. Il ya tellement de choses positives à penser.

The MBA course has given me the confidence to move ahead in my career. It gave me the opportunity to step back and reflect on what I do, how well I do it and where I can improve together with the toolkit to progress.

I couldn't imagine myself settling down so quickly in the "Masterstudy" Educational Center without the knowledge and experience that I gained through the Foundation Program

Roberta Theon
CEO, Techtonic Inc.
When I commenced the programme, I gave myself one year to challenge my thinking, change my outlook and choose my next step. This could not have been achieved without the remarkable opportunities and strategic tools afforded to me.